BISNES tanpa modal

& MAMPU JANA PENDAPATAN

3-4 ANGKA sebulan
10 SEBAB

KENAPA ANDA PERLU JOIN

TEAM DROPSHIP EFS?
TIADA YURAN PENDAFTARAN DAN TIDAK PERLU KELUARKAN MODAL
TAK PERLU BUAT PENGHANTRAN – ANDA AMBIL ORDER, KAMI AKAN POS.
TIDAK PERLU FIKIR BAHAN MARKETING – TEAM KAMI AKAN SEDIAKAN SEMUA POSTER
KOMISEN YANG BESAR – UNTUNG SEHELAI DARI RM7-RM14
DESIGN JERSI YANG SENTIASA MENARIK DAN MENGIKUT PEREDARAN ZAMAN
MASA BEKERJA YANG FLEXIBLE- INCOME ANDA, ANDA TENTUKAN. WAKTU ANDA UNTUK PROMOTE, ANDA TENTUKAN.
REWARD BULANAN (KING OF THE MONTH) DAN TAHUNAN YANG MENARIK
HQ SENTIASA BUAT MARKETING UNTUK KUATKAN BRANDING SUPAYA ANDA DAPAT MENJUAL DENGAN LEBIH MUDAH
Jom Sertai TEAM DROPSHIP EFS sekarang
Siapa

YANG PATUT JOIN

TEAM DROPSHIP EFS?
SESIAPA SAHAJA YANG INGIN CARI PENDAPATAN SAMPINGAN TANPA MENINGGALKAN KERJA HAKIKI. BOLEH BUAT ANYTIME, ANYPLACE.
AKAUN BANK DALAM TALIAN SEPERTI MAYBANK2U, CIMBCLICKS DAN SEBAGAINYA
AKAUN MEDIA SOSIAL UNTUK PASARKAN PRODUK
TEAM DROPSHIP EFS JUGA KAMI AKAN PERKENALKAN SISTEM PANGKAT DIMANA IA MENENTUKAN NILAI KOMISEN YANG ANDA AKAN DAPAT. JIKA CAPAI KPI ANDA AKAN NAIK PANGKAT DAN JIKA SEBALIKNYA ANDA AKAN TURUN PANGKAT.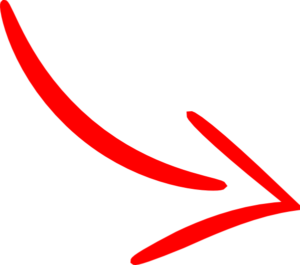 Isikan maklumat anda di borang yang disediakan. Pihak EFS akan mengesahkan pendaftaran anda dalam tempoh 24 jam

[user_registration_form id="37991"]